After the news broke in March that UEFA postponed Euro 2020 for June and July, everyone was hopeful that the matches would continue as usual by summer. However, the final decision that the Euro 2020 was cancelled until 2021 left many fans heartbroken. It quickly became clear that even European Championship 2021 is not safe from being postponed. After the cancellation of the Olympic Games, every sporting event has remained under a question mark. 
However, after months of speculation, the president of UEFA Aleksander Cerefin has stated that he is hopeful that Euro 2021 will not be postponed. Furthermore, he added that he believes that fans will be able to attend the matches.
Is This A Final Decision?
Unfortunately, Mr.Cerefin could not deny the possibility of some alterations to the usual tournament format.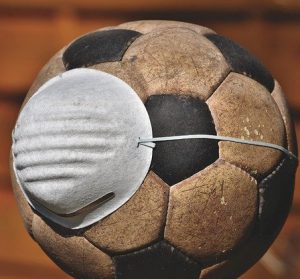 Even though everything still remains very uncertain, the fans all over the world were relieved after hearing this statement made by the head of European football's governing body. 
The popular tournament, that usually takes place in 12 European cities, could be forced to adapt to the new situation. It goes without saying that different sports events were either cancelled or performed with a limited number of people in the audience or no audience at all. That could also be the case of Euro 2021.
Although the organizers are counting on the usual format that includes the spectators, that can change according to the circumstances in Europe and the world at the time of the beginning of the tournament. 
Is The Current Situation A Bad Omen?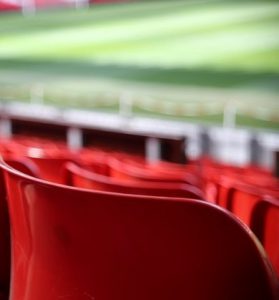 At the moment, football is being played without any audience. For now, fans are only allowed to watch their favourite teams on the screens. This has left many fans of the Champions League and Europa League feeling discouraged, but it has also raised questions about Euro 2021. 
The UEFA president said that he wants to remain optimistic that things will change until next summer. Even though the 'Final Eight' is being played on empty stadiums in Lisbon, according to Cerefin this doesn't reflect any possible limitations on the European Championship. 
A New Hope
This news has brought hope to fans worldwide that in the near future matches can slowly become what they used to be. Moreover, it has become very clear that the organizers are aware of different, unwanted scenarios. This has further encouraged their fans because it is now certain that everything is being considered, and when that's the case, the chances of cancelling an event completely are very low. 
Lastly, it is important to finally see some good news even when they cannot be completely confirmed. They have brought football fans new hope that they have been waiting for a long time.